Optimal research capacity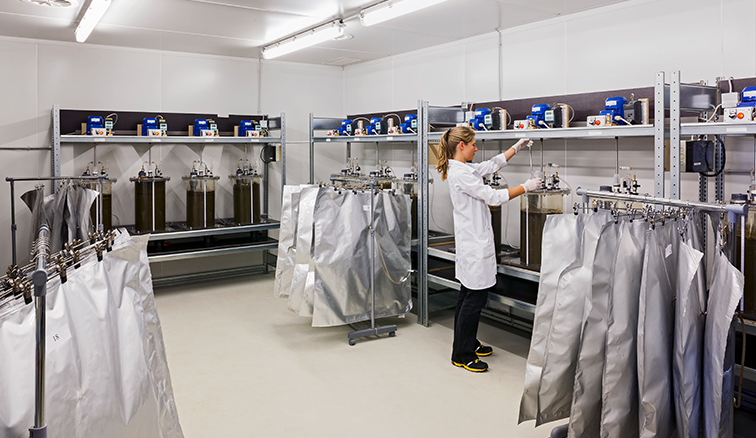 With 150 biogas batch fermenters with volumes ranging from 1 to 30 litres and up to 60 litres, and 24 continuously operating 18-litre micro biogas plants, ISF Schaumann Research has the largest privately operated research capacity in the biogas sector. Relevant research facilities of comparable scope are only available in few government facilities.
Patented innovative strength
A requirements standard for the supply of trace elements to microorganisms in biogas production was collaboratively developed to allow the energy potential of fermenter substrates to be fully utilised. The results form the basis of a recognised process which has been patented in Europe.
Huelsenberg Estate provides an optimum infrastructure for deepening our research and development efforts. The estate houses not only the experimental 750 kW biogas plant in close vicinity to our laboratories, but also allows the substrates required for ensiling trials to be produced and made available quickly and easily.